BATHROOM COUNTERTOPS WICHITA
Bathroom remodeling usually involves replacing major parts of the bath. If you do not have the right countertop for your bathroom vanity, you might be missing out on the function and style it can offer. Check out your options at Bathroom Countertops Wichita.
A beautiful countertop can become the focal point of your bathroom. When it is durable and long-lasting, it will serve as a valuable piece that increases your investment return when you decide to put your house in the market. Back then, you would not think of incorporating living room furniture into the bathroom. Now, designers and homeowners have become bolder and braver in giving character to their bathroom. Natural-looking furniture gives warmth to cool spaces like the bathroom. Protecting Bathroom Cabinets Wichita KS top with elegant and waterproof stone countertops is necessary to keep it from water damage.
Professional Countertop Installation
Bathroom Countertops Wichita offers complete services for vanity top installation. Our clients enjoy getting a first look at new countertops with timeless designs and modern materials that fit contemporary Bathroom Remodel Wichita KS style. We offer a wide selection of natural stones such as granite, quartz, marble, and more. Aside from these popular materials, we have eco-friendly countertops from the top makers in the area. Schedule a consultation with our professional countertop makers to discuss your objectives on the project and the type and measurements of the vanity top.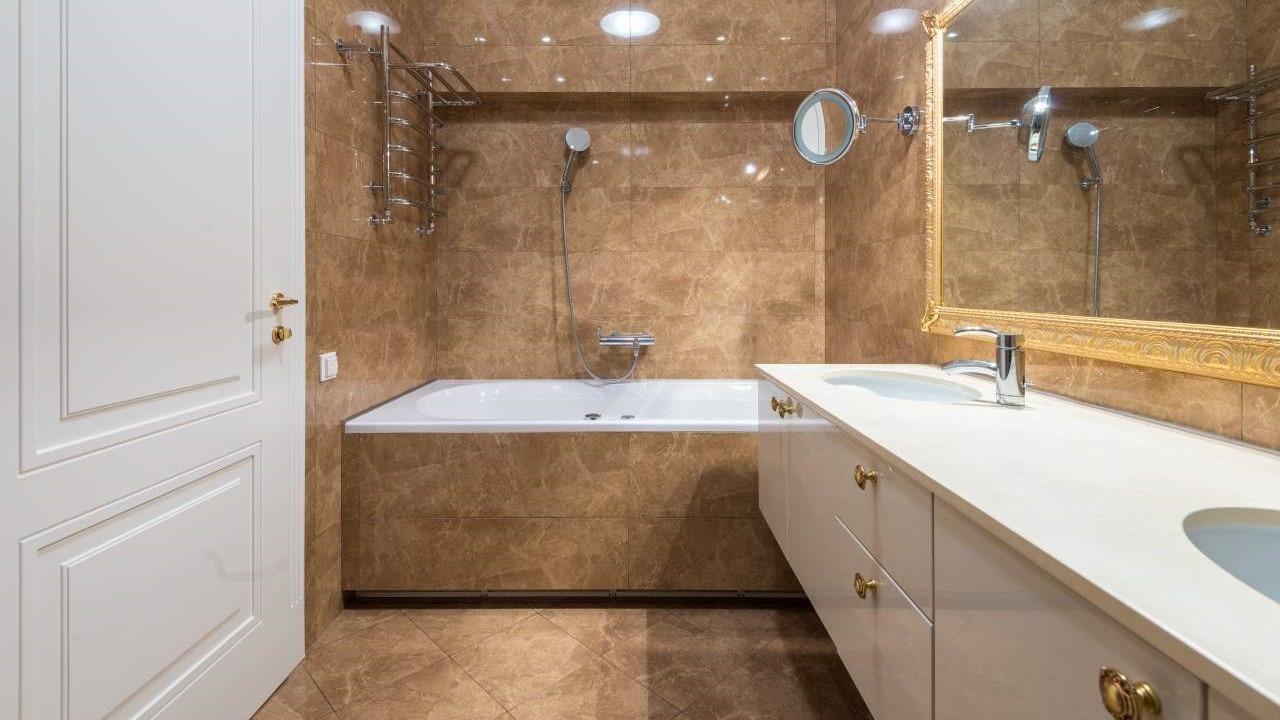 Choosing the Right Bathroom Countertop
Countertops should be more functional than stylish. But if you can get your hands on a countertop that offers both, invest in it. Unlike its kitchen counterpart, it is alright to choose an affordable mid-range vanity top. The most beating it will take could just be water and cosmetic splashes.
If it is your first time searching for a countertop, searching through numerous designs could be challenging. Hence, all the more reason to seek assistance from your trusted bathroom countertop provider that has partner manufacturers offering excellent quality bathroom products for lesser price. Check out the most common bathroom countertop materials for homeowners in Wichita.
Granite - Granite is the standard of elegant and high-end countertops. It is durable, long-lasting, and beautiful. When maintained properly with the right sealant, it will remain stain-resistant and waterproof. Back then, Granite was accessible only for homeowners who could afford luxury bathroom fixtures, but these days it is becoming common in many households for its versatility. You can also find various designs and shades of granite to fit your whole bathroom. Granite countertops and installation can cost up to $200 per linear foot depending on its source, size, and thickness.

Quartz - Quartz countertops come in various colors and patterns. It can imitate the look of different natural stones, as well. It is a non-porous material, which means it does not absorb water and is resistant to scratches. Scratches may be more visible on darker shades. On the other hand, quartz is durable and needs no sealing. Its non-porous nature makes it stain-resistant and anti-bacteria. Hot objects such as straightening or curling iron might cause damage to your quartz countertop because this material is susceptible to heat. Like granite, you can pay as much as $200 per linear foot for the complete installation of a quartz countertop.

Marble - Marble used to be reserved only for those who could afford expensive bathroom countertops. Today, many manufacturing developments make it possible for homeowners to own elegant marble countertops. Since it is a softer stone compared to the one mentioned above, it is prone to stains and scratches. Proper maintenance and sealing will keep it looking brand-new and clean. It can cost as much as $150, which is reasonably lower than other materials.
For more countertop options, browse our product catalogs or visit our showrooms. Send your inquiries to our customer service team. Get in touch with Bathroom Countertops Wichita today.